Push for Your Tush
Join 'Push for Your Tush' on Sunday June 3rd at Springbank Park to raise funds and awareness for colon cancer!
Sunday May.27th we will be having a BBQ Fundraiser for 'Push For Your Tush' and will be celebrating Rev3k's 5th birthday at Rev3k from 11:30-2:30 , with DJ Maya, fun activities and much more!!
Register for Push For Your Tush by clicking link below!
https://ccc.akaraisin.com/pledge/Event/Registration.aspx…
*REGISTRATION STEPS*
1. SELECT LONDON ONT
2. JOIN A TEAM (INDIVIDUAL – $25 OR FAMILY- $50
3. TEAM NAME REV3K RUNNERS
4. CLICK WAIVER
www.rev3k.com
info@rev3k.com
519-474-2871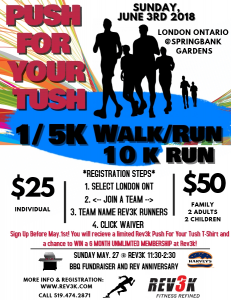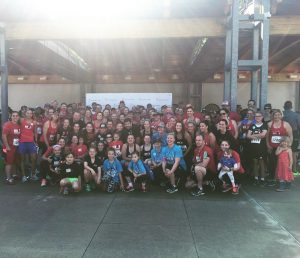 view all events